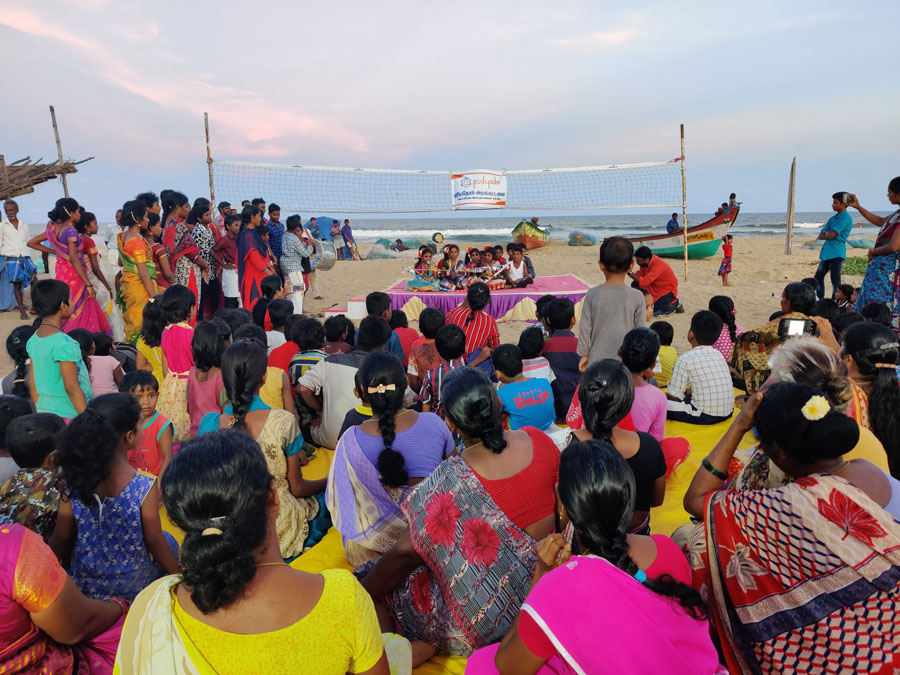 Urur Olcott Kuppam
These communities predominantly consist of fisherfolk, house maids, street vendors and garbage pickers. Children from this community are arguably the most at-risk of all Pudiyador children because of their impoverishment due to their proximity to the ocean and association with nefarious activities. This community also sees a lot of "street children", children that may or may not have parents and who live and sleep on the streets.
The Pudiyador center in this community is housed in the Police Boys Club (thanks to J5 Shastri Nagar Police Station) building, a kind gesture by the local police department to whom we are grateful. Our young adult program for this zone takes place in the premises of the
Vettiver Collective
, another generous gesture and relationship that we cherish.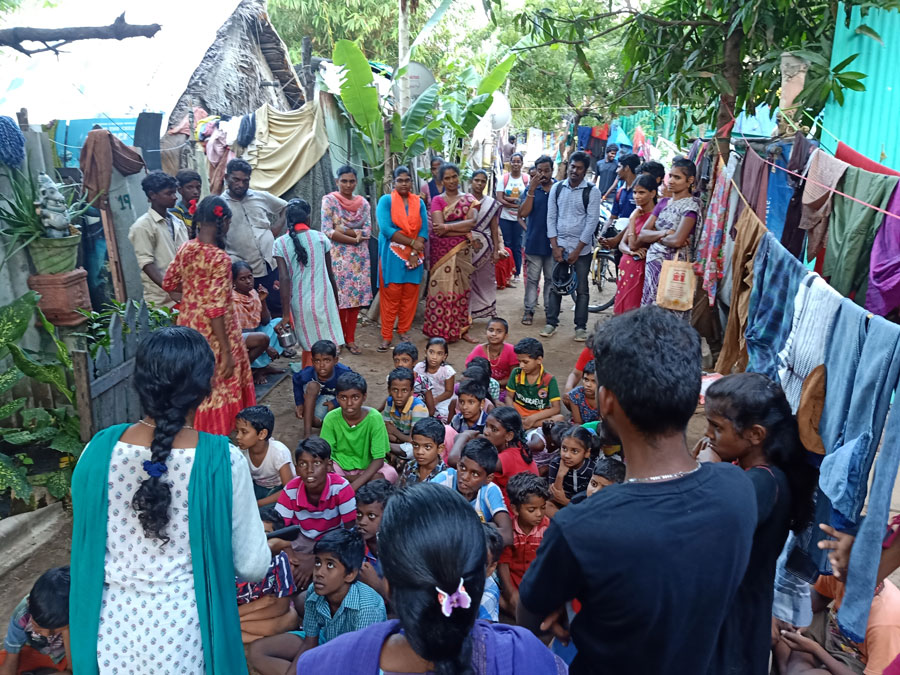 Vannandurai, Irular colony, Kakkan colony

This was the former "Vannandurai center" which was located at the community center in a community of vaNNAns or laundrymen. Over time, we started taking in children from the nearby iruLa and Kakkan colonies. The Irular colony consists of the Irula tribe that were traditionally nomadic snake catchers but today they pick through garbage piles on the streets and sell recyclable materials. Kakkan colony predominantly consists of house maids who serve the upper middle class families in the nearby Besant Nagar area.

Children from these communities have to battle a host of problems including health issues arising from a lack of nutrition and homelessness. In 2013, the Vannandurai community center got taken over by the state government and converted to a low-cost canteen. We have since moved to other temporary locations and are currently housed in a classroom in the premises of a private school (for which we pay a monthly fee).
2018 © Pudiyador. All Rights Reserved.