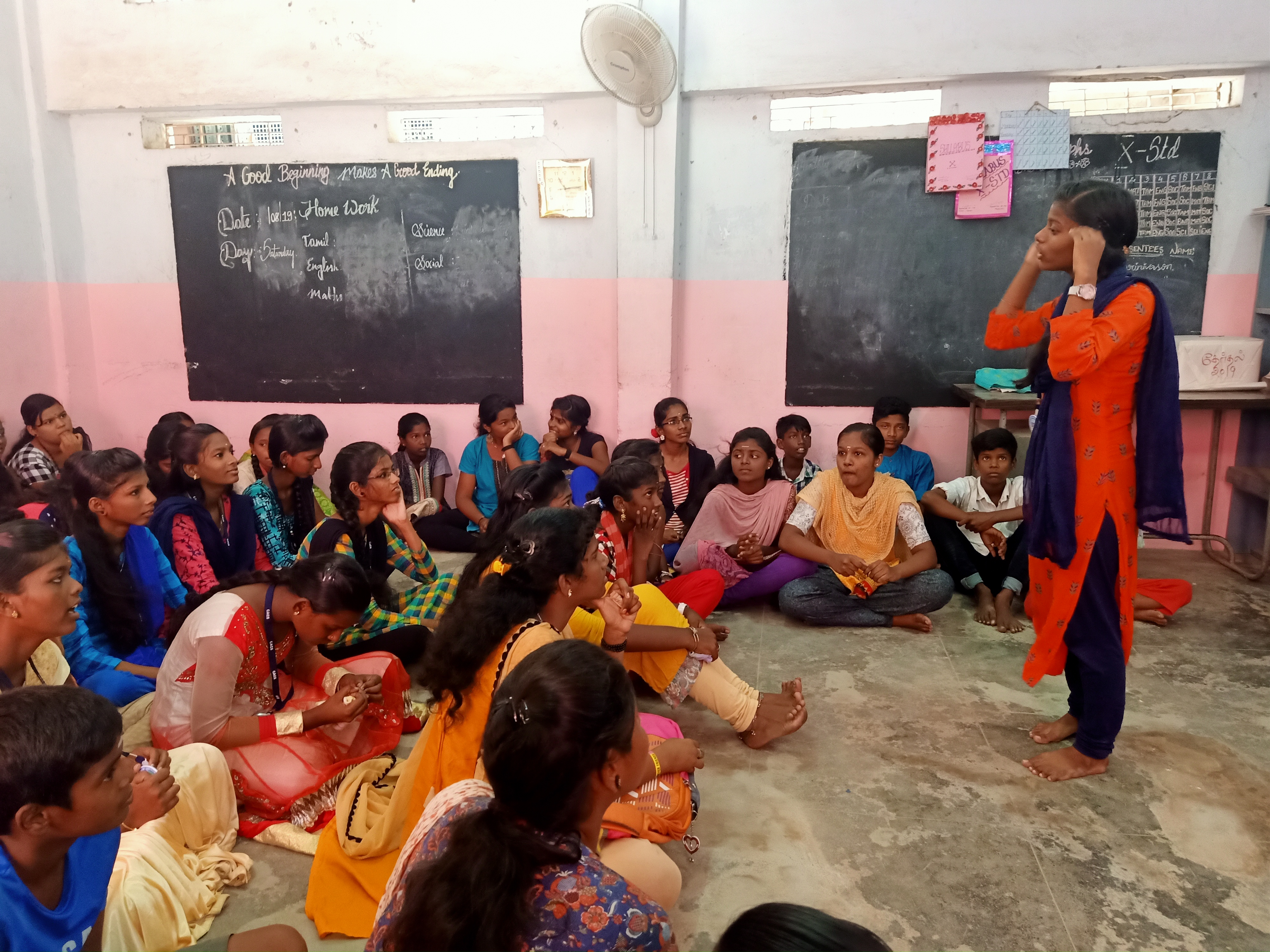 Youth Advancement

Capture and channel youth energy and idealism
Youth not only have abundant energy and fresh idealism, but also the time and the capacity to act on their ideas and to effect serious change. Pudiyador assists youth in various ways such as engaging in community activism, petitioning the local governing bodies, and applying for government funds.

Provide training and opportunities
Being on the cusp of the job market, youth find immediate benefit in our spoken English classes, basic computer courses, and mock interviews. Pudiyador also works hard with partners and well-wishers to find opportunities that will engage our youth and their talents effectively.

Develop confidence and leadership
Pudiyador provides our youth with opportunities to learn about topics such as the environment, human rights affairs, and alternative education. Discussing about and potentially addressing such issues builds confidence and advances youth to take up responsibilities and exhibit leadership.


2018 © Pudiyador. All Rights Reserved.