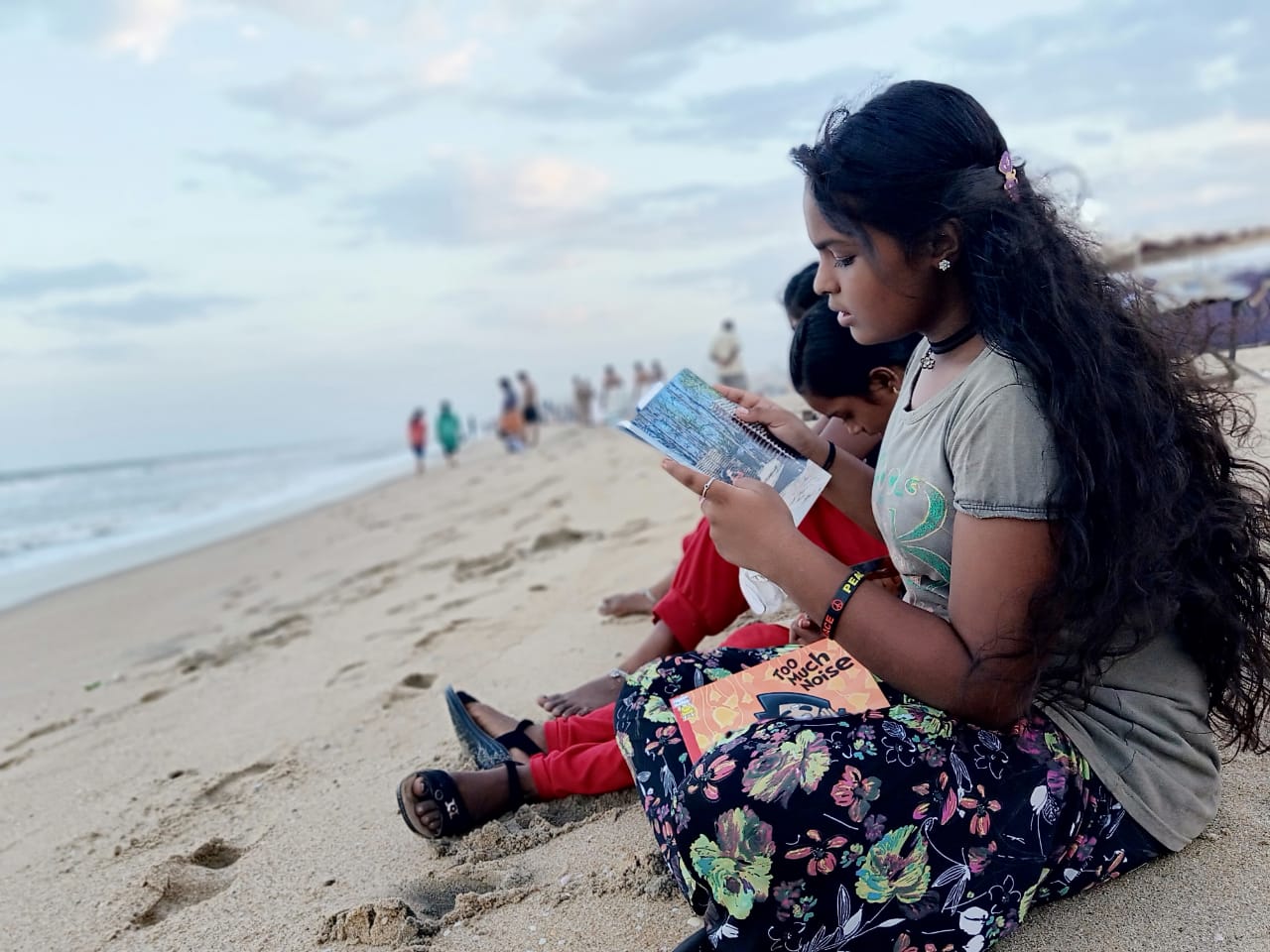 Early teens' program

Project-Based Learning (PBL) curriculum
Our PBL programming is a dynamic learning approach that helps teens acquire deeper knowledge and skills by exploring and solving real-world problems. Projects like street theatre, shadow puppetry, magazine publication, documentary making, encourage critical thinking, collaboration, creativity, and communication skills.

Help develop confidence and self-esteem
We work with every teen individually and track their progress. One of our goals is to help teens find and develop their skills and interests. By encouraging our teens to try new things, act independently, take healthy risks, accept failures as learning moments, we help build confidence and self-esteem.

Nurture physical and mental development
Early teenage can be challenging, particularly for children who face social and economic discrimination. We actively help our teens understand the changes occurring in their bodies and minds and to channel their abundant energy into productive and enjoyable activities.

A forum to exercise children's rights
Pudiyador's children's parliament is a forum where early teens learn about and exercise their rights as children. Children learn about about democracy and responsible citizenship, and are encouraged to follow and voice their opinions about local, national, and global issues concerning education, the environment, and human rights.

2018 © Pudiyador. All Rights Reserved.