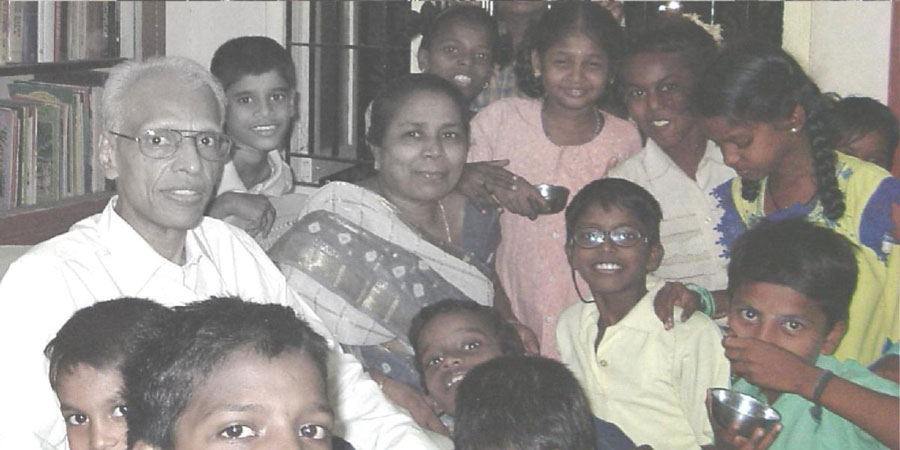 Founding and History
Pudiyador began in 2001 after an incident experienced by Prof. Narayanan and his family. Their car broke down on the highway and they helplessly watched a little 10-year old boy in a mechanic shop fix their car in no time with his calloused fingers. The boy was quick, sharp, and highly professional, but completely robbed of his innocence and hardened beyond his years. This wasn't a novel scene they witnessed, but something about this experience struck a chord with the Narayanan family. Every day in India, we witness children on the streets, hawking goods, cleaning dishes, polishing shoes, simply wandering about, even begging and thieving. Sadly, most of us are desensitized to this reality. It has always been "the state of affairs". But shouldn't we do something about it?
Within the next couple of months, the Narayanan family set up a free tutoring center in their own backyard. Their goals were simple: to canvass the neighborhood slums and convince parents to send their children to school (public schooling is free in India), to educate mothers about their rights and those of their children, and to provide a safe learning environment where the children could not only catch up on academics but also learn music, dance and theater. They envisioned a future in which these children could be better equipped to break the vicious cycle of poverty.
The "center" was completely run by volunteers, mostly from Prof. Narayanan's social circles. They ranged from young aspiring computer scientists to virtuosos in music to talented housewives. In 2005, some of the volunteers were inspired to start a second "center" in a tribal community near their college. Thus was born Pudiyador Urappakkam. In 2007, a third center Pudiyador Vannandurai was born out of a
grant
from the University of Michigan. This prompted the setup of a non-profit in the United States
(Pudiyador Association for Community Empowerment)
to enable Pudiyador to get foreign funds starting from 2008. Following these developments, we added more centers and grew in our scope and operations.
From its simple beginnings in 2001, Pudiyador today benefits 180 children from 130 families in 4 locations in Chennai, India. Today, our circle-of-life program serves the entire community: Cradle Health, Children's Program, Early Teens' Program, Youth Advancement, and Women's Empowerment & Community Development (see
What We Do
). We are currently in the process of expanding our operations to two additional communities near the Besant Nagar area.
2018 © Pudiyador. All Rights Reserved.