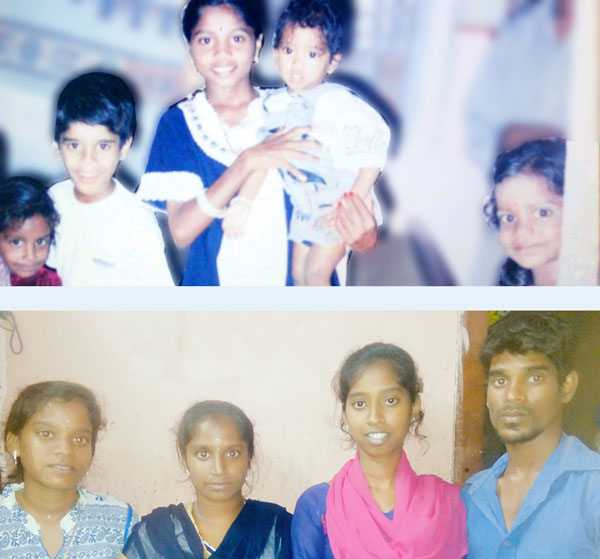 A lifetime of Pudiyador

Dhanasekar (1st grade, second from left) and Ranjitha (kindergarten, peeking from the right) were in the first batch of children to join Pudiyador at its inception in 2001. Over the next few years, they brought in their kid sisters Narmada (hiding in the left) and Deepika (carried in her cousin's arms). They loved playing with other children, studying and enjoyed the extracurricular activities that Pudiyador offers.

17 years have passed, and the siblings still visit Pudiyador every day although in different roles. Dhanasekar, now 23, is a diploma holder in automobile engineering and teaches yoga at Pudiyador. Ranjitha, 22, has completed her bachelor's in business and works for CapGemini. She is also a part-time staff at Pudiyador and plays for an ultimate frisbee club team in Chennai. Narmada, 20, has completed her bachelor's in computer science and Deepika, 17, is in her first year of her undergraduate in commerce. They both teach dance, among other things, to the little ones at Pudiyador. They make their parents very proud and well… if it's at all possible, they make us even prouder.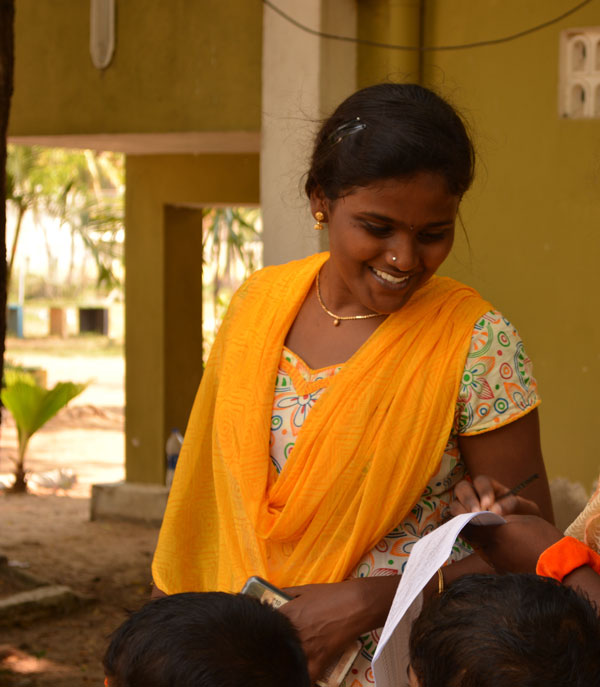 Rathna - A gem

Rathnabooma (Rathna, for short, meaning "gem" in Tamil), lives up to her name. Rathna's father works in a construction site and her mother works at a textile factory. Rathna's family migrated to Chennai from their village when she was little.

Rathna's new neighbors introduced her to Pudiyador in her 5th grade. She had so much fun that she got her younger sisters enrolled since they hadn't made any friends yet. The trio participated eagerly in all the activities at the center. Over the years they grew to love academics and took an interest in traditional folk dance (Theru Koothu) and traditional music (Parai isai & veenai). They liked to mix it up with a bit of ultimate frisbee, arts and crafts too.

Rathna is now pursuing her B.Sc. in Nursing in Thakur medical college and hospital after having scored excellent grades in her high school. She volunteers at Pudiyador teaching performing arts to children. She is driven and eager to give back to Pudiyador what she received. One can find her flying around the beach playing ultimate frisbee in her free time.

Her sisters are gems in their own rights. Jayashree kept up her good work at school and is now pursuing her undergraduate in business at Queen Maris Government college for women. Meena, the youngest, found her passion for dance at Pudiyador and is widely regarded as the best dancer in her school.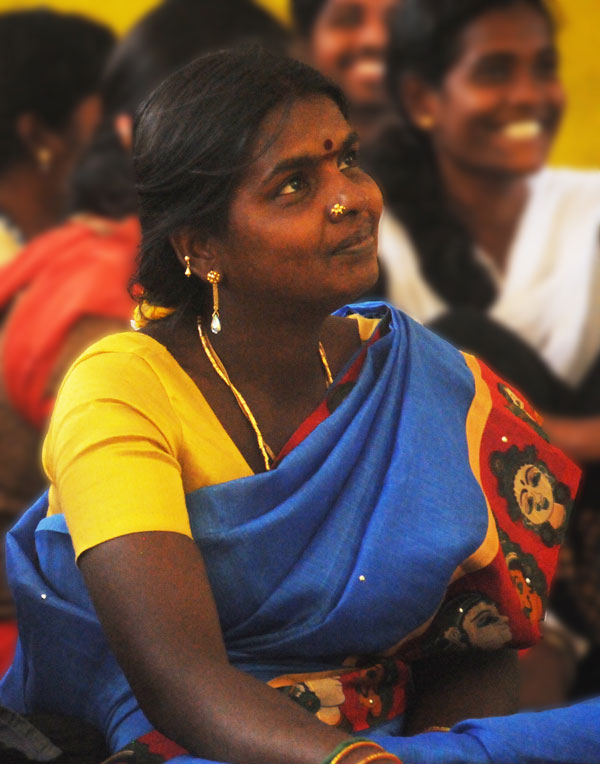 Anjalai - Hard Worker

Anjalai akka (akka means sister, a fond way to address someone we consider our own) was an 8th grader living in a remote village in South India when she was forced to quit school and was married off very young. Her family migrated to Chennai from a remote village in search of a livelihood in 2005. Anjalai akka was a naive mother of two when she got introduced to Pudiyador in 2008. She had approached us to get support for her children as she worked an assortment of jobs including construction labor, domestic help and daily contract labor.

On observing her in parent meetings and community programs, Pudiyador identified her talent and her love for children, and provided her with teacher training. She was a wonderful and caring teacher and was quickly elevated to a center coordinator. After 8 years, she is now one of the best teachers of Pudiyador and serves as a role model for many young teacher trainees.

Pudiyador supports Anjalai outside of work as well. For example, we teach her (and other teachers) how to save even when there's very little to put aside, and how to manage money by planning ahead. Today, Anjalai has saved enough money to build a little house in the community she lives in!

After a recent setback in her husband's health, Anjalai is now the sole breadwinner of the family. She works as a domestic help in multiple homes to make ends meet. Anjalai akka, is always ready to take on any daunting challenge with the knowledge that we have got her back, just like she has ours.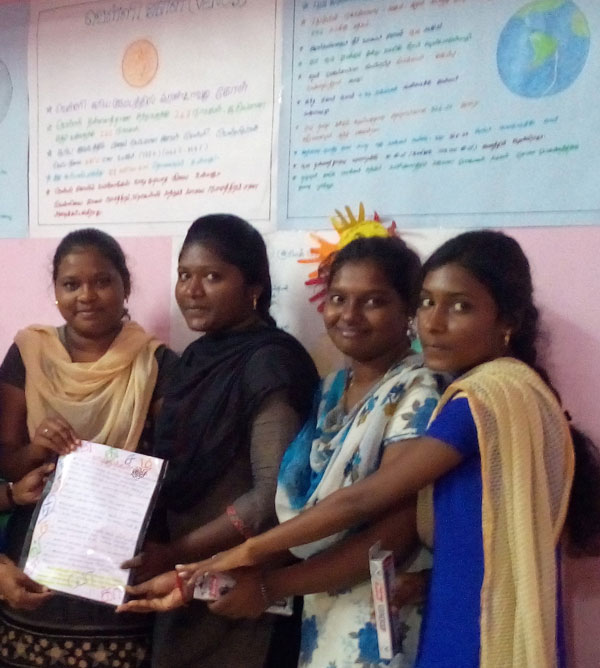 Selvi, Divya, Sandhya, Robika - Together we stand

Selvi and Divya, two undergraduates from Ramapuram, were the center coordinators of the Ramapuram center when cyclone Vardah destroyed it in 2016. Pudiyador had to cease operations and begin the difficult search for a new space for the children.

After 3 long months of knocking on doors and requesting the community to help, hope began to dwindle. However, these women left no stone unturned. They finally convinced a benefactor to offer her family garden to be used as a center. Selvi and Divya resurrected the center in this open-air space and continued operations until we were able to shift the center to a rented indoor space.

The efforts of these kept the children coming regularly and prevented us from losing the precious relationships with their families that we worked very hard to develop. These young women inspired many in the community and boosted their trust in Pudiyador. From then on, the community has seen more families encourage their children to join Pudiyador. As result of this, we got two new teachers at that center: Robika and Sandhya.

The persistence of these women and their undying support for the community has in turn gained the love and trust of the community, and today it shines as a role model for all of Pudiyador to follow.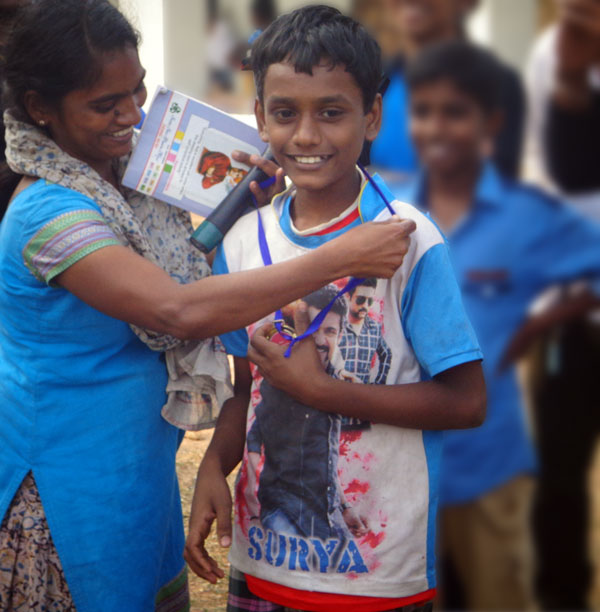 Gokul - Baby steps
"When I moved to ASP as a staff at PKA centre, I noticed that Gokul (grade 5) was having the hardest time learning. He was unable to maintain focus on any activity, be it reading or arts or story-telling. I realized that he needed specialized personal attention. On the days when I taught 5th grade students, I would spare some time to teach Gokul some basics outside his school syllabus. At the end-of-month assessment, Gokul got 14 points out of 25. He told me that this was the first time ever that he had got more than 5 points in any assessment. He could not contain himself, and proudly shared his scorecard with all the children and staff. He has been quite determined to perform better in his studies since then, and it is pure joy watching him achieve that little by little every day."
- Coordinator, Pudiyador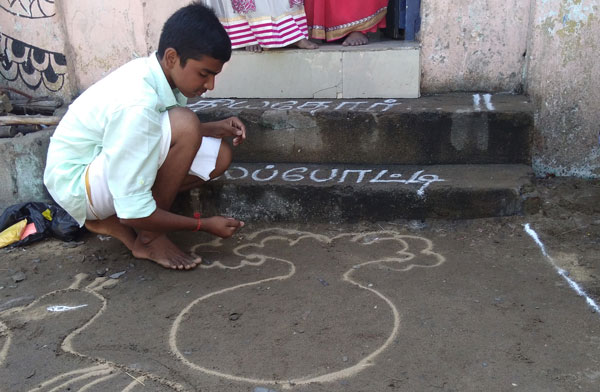 Gowtham - His skills speak for themselves

Gowtham gleams when he shows the prize he won for public speaking at his school. Public speaking. This is a child who was known to have extreme social anxiety when he first joined Pudiyador a few years ago soon after he lost his father. His teachers and mentors in Pudiyador helped him express himself in his own quiet ways. He took an instant interest in photography after he participated in a workshop in Pudiyador. He gradually became well known in the community for his beautiful photography and his candid capture of everyday life.

Today, his mother is extremely proud of her son who has become a young man of many talents. Gowtham is not only an avid photographer and a rousing public speaker, he is also a caring mentor and tutor to younger children in his community. When asked what he wants to do when he's older, he says he is determined to develop his multiple talents while working as a teacher in Pudiyador!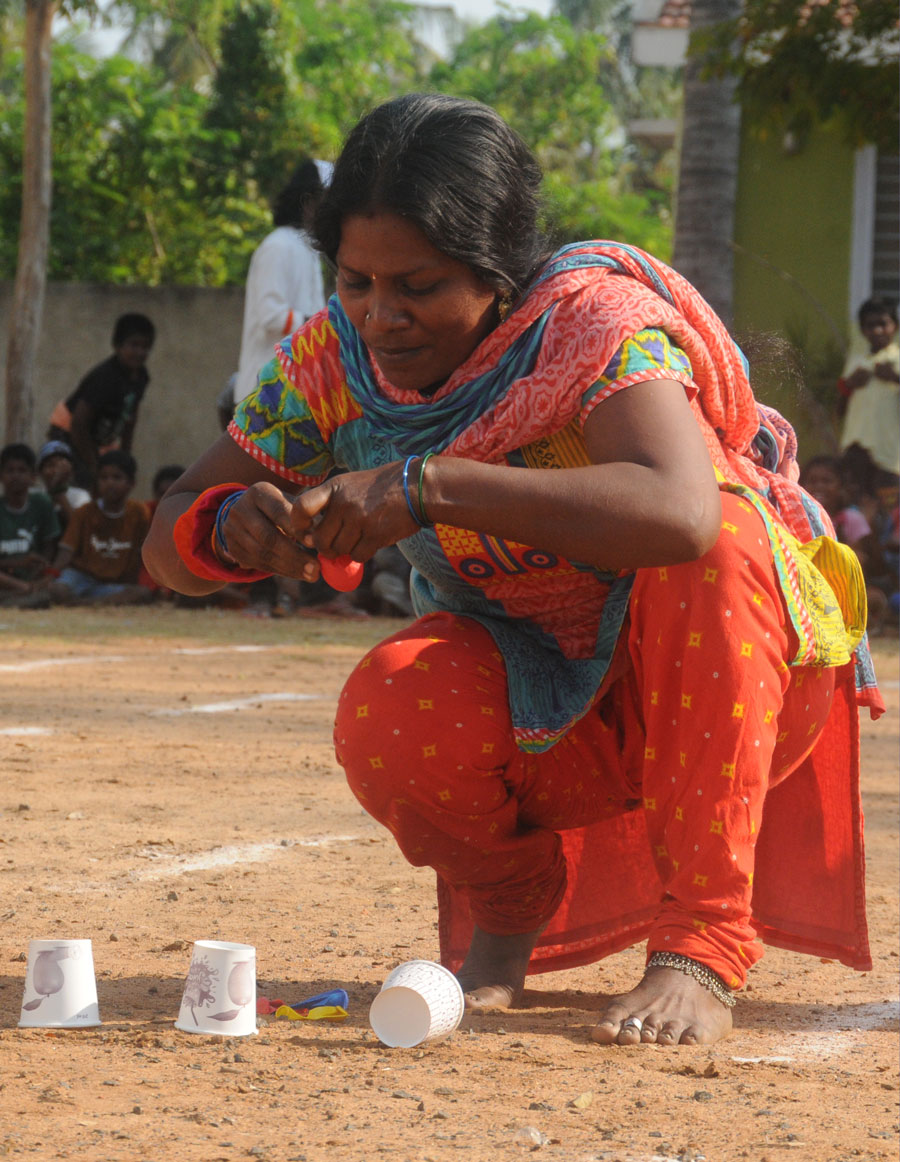 Meghala - Empowerment in bleak circumstances

Meghala akka has been with Pudiyador since 2014 as a coordinator. This bitter-sweet story has its roots in abuse and an unbreakable spirit. When we first hired Meghala, she was in a semi-constant state of being distraught and depressed. She was suffering from repeated emotional and physical abuse by her husband. We had hoped that having a job and working alongside other women from the community and helping children develop would provide her the much-needed respite from her troubles.

Although Meghala was beaten, she was not broken. She first enrolled her two children in Pudiyador so that she could keep them safe and away from abuse. Initially, it was hard for her to completely involve herself in helping with the operations of the center and teaching the children. After she completed a few teacher training sessions and participated in Pudiyador's women's empowerment and awareness programs, she began to cope much better.

Today, Meghala akka's experiences outside her home have enabled her to effectively de-escalate confrontations with her husband and distance herself and her children from the abuse as much as possible. Her children are growing into compassionate youngsters who support their mother every step of the way. Even her husband has begun to turn a new leaf, and is learning to be more respectful towards his family, shedding his archaic views and patriarchal upbringing little by little.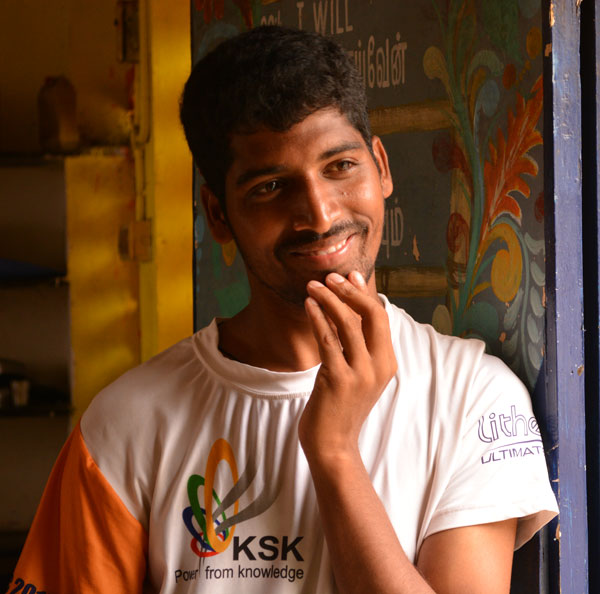 Prem - Impact

Prem worked as a staff for the younger children and then moved on to become a staff for the teenager program at Pudiyador. His teaching methods for the teenagers stood out. The teens would always gather around him in rapt attention to his words. Some mention that they wanted to be like "Prem Anna" when they grew up. It was clear that Prem leaves a lasting positive impact to his students to the extent they considered him as a role model. What is Prem's story? Read on!

Born and brought up in the Urur Kuppam community, where it was common for children to drop out of school and for some to engage in criminal activities, Prem was different. Prem beat all odds to finish school and pursue his college education. His aim – to take up a career in teaching at a college.

Prem joined Pudiyador a year back as a tutor with the dream to take steps towards educational reform. Prem was assigned to be a math tutor and he effectively taught the students, addressing their difficulties with patience. Soon, he expanded into the role of a science tutor. Many students under his tutelage have shown progress in their grades at school. Prem also is the trainer for the teenager frisbee team leading them to exhibition match victories at the Chennai Heat competitions. Some of his students had also been selected to the U20 World Ultimate Championship tournament. Prem continues to inspire and educate students at Pudiyador with much aplomb.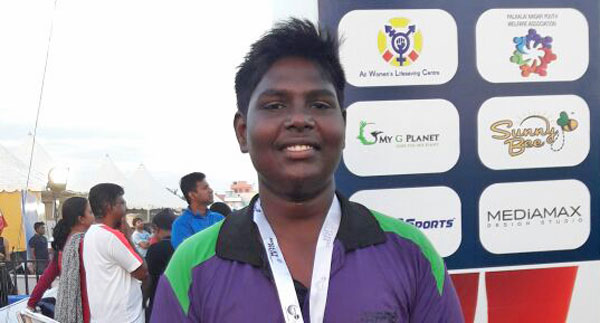 Cheers!

Rakesh (18) is a bright and energetic boy who has been with Pudiyador since 2011. Rakesh, his younger sibling and mother endured abuse from Desappan, Rakesh's father, who was a compulsive chronic alcoholic. However, things took a turn when Rakesh did an exceptional job emceeing at the Urur Olcott Kuppam arts festival. Desappan was moved by the response his son received and promised in front of the audience that he would quit drinking. Presently, Rakesh's household is more peaceful and Desappan raises a toast about once a week.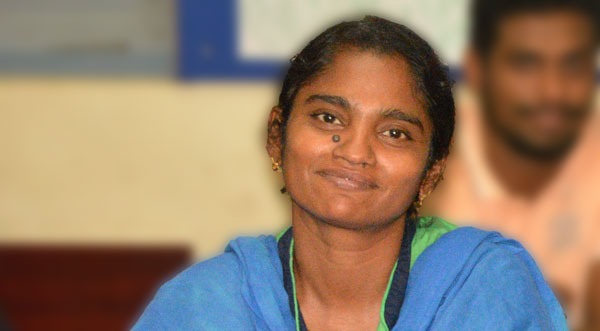 Ruby - Bloom!

Ruby was referred to Pudiyador by Maharifa aunty. She had joined the center as a coordinator with no prior experience or exposure. However, she grew in confidence with the hands-on training and experience at Pudiyador. Time spent at work and pay mattered little to Ruby as she completely engrossed herself in helping the children and improve the center. Over years Ruby has grown in stature with confidence. She is now a great strength to the Pudiyador organization and is one of the lead coordinators for the younger children programs.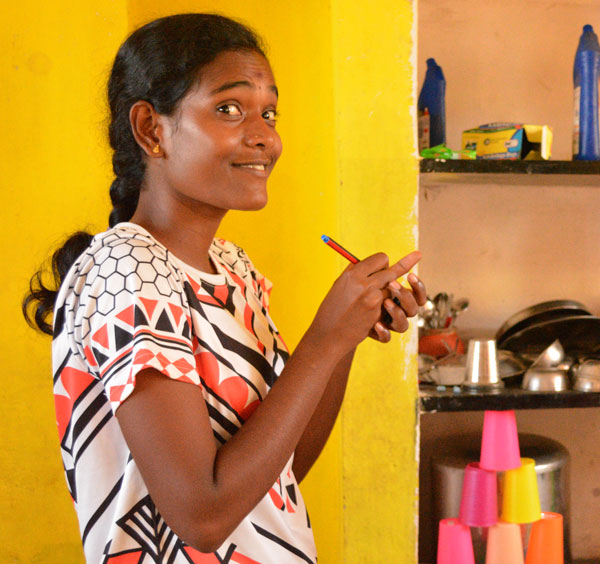 Uma - Leading by example

Uma joined the PKA center of Pudiyador as a staff member. Her primary responsibility was to mentor and teach first and second grade children. Since Uma's long-term ambition is to run a school of her own that is based on the Montessori method of teaching, she decided to tutor the young'uns with activity-based learning techniques. Her efforts started to make a difference and her cohort of students stood out amongst all other children of the same ages in other centers. Uma has led by example and several of her teaching techniques have been adopted by other teachers. Coming from a challenging background, Uma vows to break the vicious cycle of poverty by working tirelessly and with novel methods.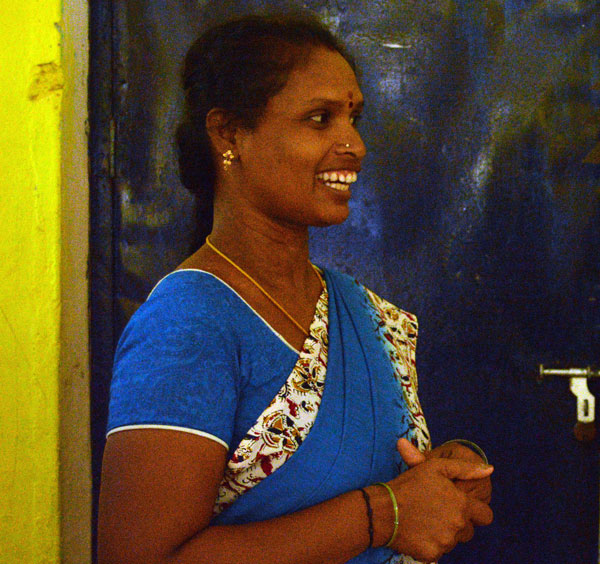 Usha 0-30 in record time

Usha akka, a single mother, became part of the Pudiyador family when she visited the center to drop off her son Chandru. She was very excited to have Chandru take part in all the activities. Her fresh perspectives and suggestions at the parent teachers meeting made Usha akka stand out. Subsequently, she joined Pudiyador as a staff member. After several training sessions at Pudiyador, she began to teach students independently. Recently, she has been recruited for a part-time job to help 30 students at a hostel with their education. She is also a core member of the Vannandurai center, helping students learn and use technology among other aspects. Having been forced to drop out of school at grade 8, Usha akka credits her confidence and skills to her time spent at Pudiyador.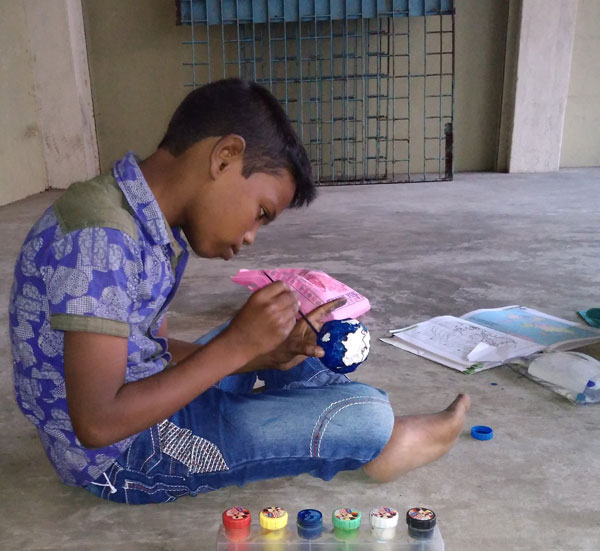 Vetrivel - Calm after storm
"When I joined Pudiyador in 2012, Vetrivel was in 2nd grade. I immediately noticed that he was extremely short tempered, angry and was very rude to the students and staff! The staff faced a difficult time trying to help Vetri due to his disrespectful attitude. However, things started to change when the staff persisted and supported each other in resolving Vetri's issues. They started neutrally and judiciously resolving conflicts involving Vetri. I think their honest approach, polite and patient feedback started to change Vetri's behavior. Vetri who is now in 5th grade, has totally changed his behavior :) I recently gave him a responsibility to help younger kids with their arts projects and I was very impressed with his patience and polite attitude with the kids. Now it feels like he is the most patient to the younger folk amongst all of us others at the center!"
- Coordinator, Pudiyador
Vetrivel, 10 : Vetrivel was an angry, rude and rebellious child in his 2nd grade. With the help of the Pudiyador staff, the now 5th grader helps younger children at Pudiyador learn art with much patience, respect and kindness.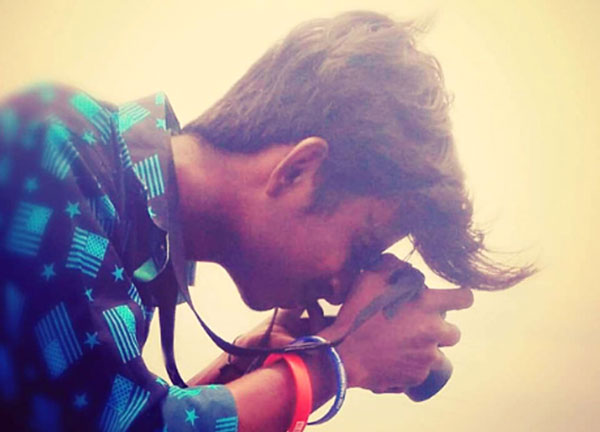 Capturing moments and hearts – the story of Vikram

Photography, visual design, advertising, digital filmmaking and media management are everyday phrases we hear from 18-year-old Chennai-based visual communications student, Vikram. From being a goofy 8th grader who attended his first photography session at Pudiyador, Vikram has travelled far. It only took him a single-minded ambition, passion, hard work and dedication to get him that much closer to achieving his dream of becoming a professional photographer.

With the encouragement of his father, a construction laborer, and mother, a domestic help, Vikram joined Pudiyador at the age of 8. Vikram grew up learning music, dancing, arts & crafts and sports, with the support and personal attention of the good teachers at Pudiyador. Vikram topped his school in his 10th grade and scored 90% in the 12th grade. Having been there and done that, Vikram now has joined the Pudiyador staff to help kids learn and teach them how to realize their dreams.


2018 © Pudiyador. All Rights Reserved.