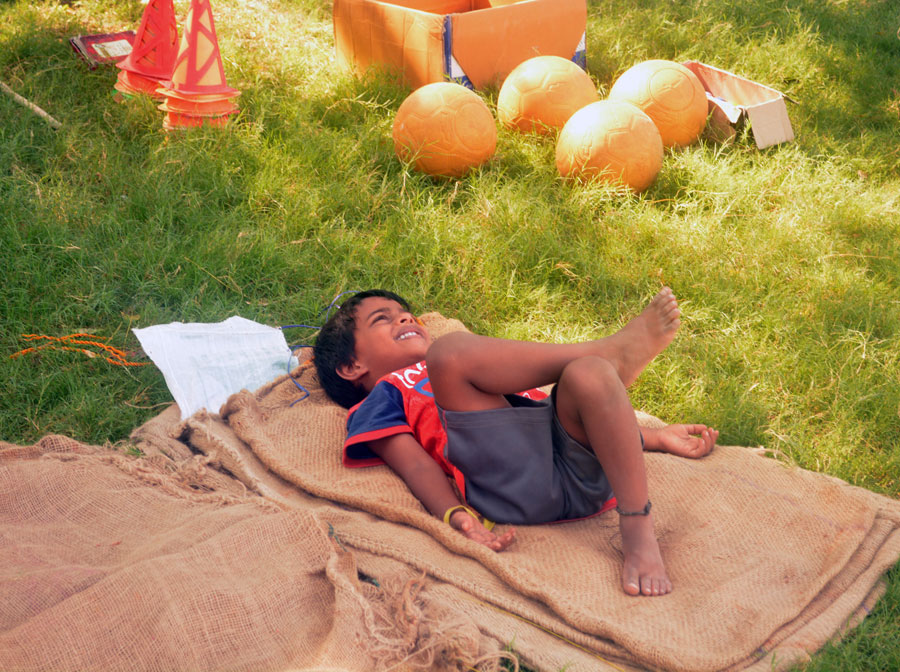 Children's Program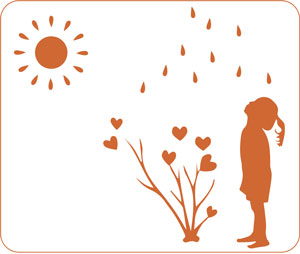 Loving and open learning environment
Our teachers are trained in child-centric teaching methods and work closely with the children both on their academics as well as their personal development.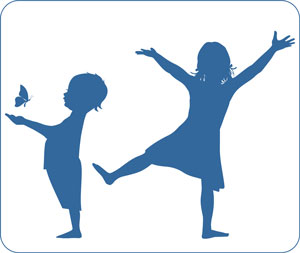 A wholesome education
Our curriculum of sports, fine arts, performing arts, yoga, and quarterly field trips provides multiple avenues of learning and creative outlet that children need.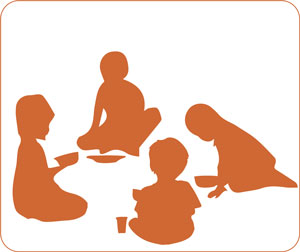 Nourishment for body and brain
We provide one high protein snack and a complete dinner everyday to meet the nutritional requirements of our growing children.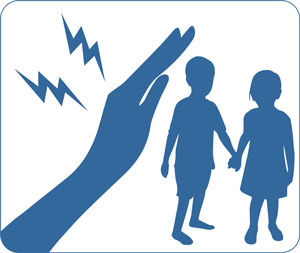 Protection from abuse
Our workshops on how to identify and respond to abuse of all kinds (physical, emotional, sexual), as well as our outreach to parents help families understand, prevent and remedy abuse situations.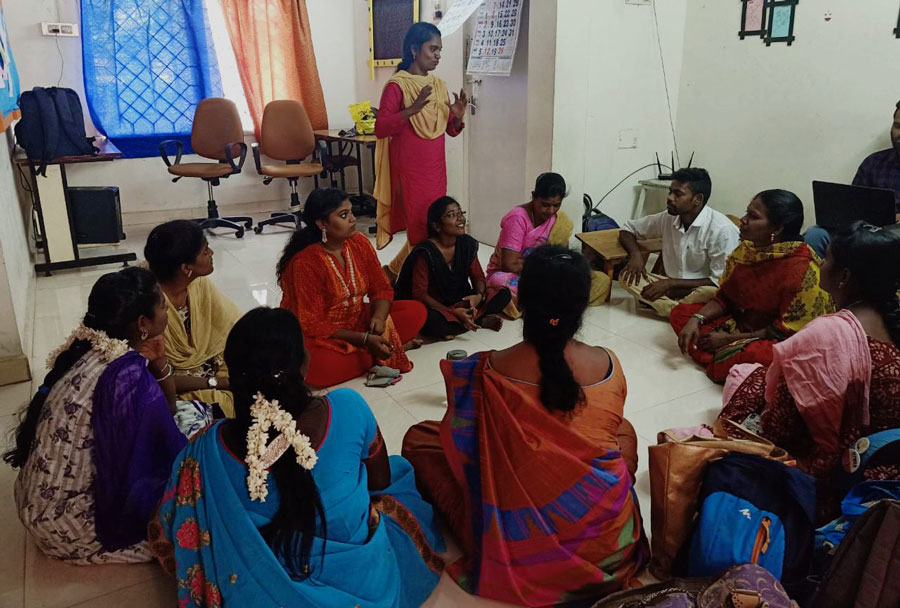 A novel and rigorous teacher training program

Most of our teachers come from the very communities we serve! We believe that this not only empowers the women in our communities, it also enables them to form bonds with the children much faster and follow up on the children's progress and home-related issues much better than teachers from outside.

To ensure high quality teaching, we have a rigorous introductory training program for those who wish to become Pudiyador teachers. At Pudiyador, we emphasize on training the children with love and understanding while trying to bring out the best in them.

New teachers go through a probation period of 3 months, during which they are closely trained and observed. All teaching behaviors are observed on an ongoing basis through center observations done by our ground team. We hold weekly training sessions for our teachers at each zone. Once a month, teachers from all centers come together for workshops and assessments. Every quarter, all our teachers get together to share their experiences, techniques, and spend some quality time with each other.
2018 © Pudiyador. All Rights Reserved.